Products and Services
made in the uk
Go to Greeting Card Envelopes
Greeting Card Envelopes
Enveco is a leading specialist in manufacturing greeting card envelopes. We have a wide range of envelopes available in hundreds of colours and 4000+ sizes. Lined Envelopes; Pearlescent Envelopes; Textured Envelopes; Printed Envelopes; Foiled Envelopes; Embossed Envelopes; and much more
Go to Wiro Notebooks
Wiro Notebooks
Bespoke wiro notebooks made to your artwork and specifications. Available as soft cover and hard back
About Enveco
craft your imagination
Specialist manufacturer of greeting card envelopes and paper stationery
Enveco has been trading for over 20 years specializing in manufacturing greeting card envelopes in a wide rage of material, hundreds of colors and thousands of sizes. Our range of envelopes include Pearlescent envelopes; Pastel Colours; Neo Light Envelopes; Texted Envelopes; Lined Envelopes; Kraft Envelopes; Embossed Envelopes; and much more.

As of early 2014, Enveco diversified to also manufacturing paper stationery products such as notebooks and writing pads; journals; exercise books; business account books; and much more, right here in the UK.

We have a wide range of machinery to do ruling, digital printing for covers, a wide range of binding machines to produce various types of notebooks and journals; foiling machines, and much more.
The Enveco Times
Latest news and updates from Enveco Ltd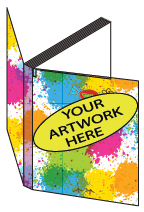 Enveco manufactures bespoke premium quality Perfect Bound Notebooks in the UK. These are manufactures to your specifications i.e Size Number of pages Type of paper (Ruled or Plain; 80gsm white, 100gsm white, 100gsm cream) Any Extra Add-on's The starting MOQ is 500 units (Can be split over 5 designs) Contact us on info@enveco.co.uk or 01908378866 Read more about Bespoke Perfect Bound Notebooks UK[…]

Enveco is proud to launch NEW – INSIDE OUT ENVELOPES! Our new range of inside out envelopes is now available bespoke on selected sizes and colours. Made in the UK www.enveco.co.uk call us on 01908 378866 or email info@enveco.co.uk to find out more!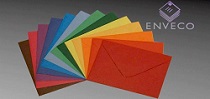 Bespoke greeting card envelopes – made in the UK Contact us on 01908 378866 or info@enveco.co.uk to find out more!
Previous
Next